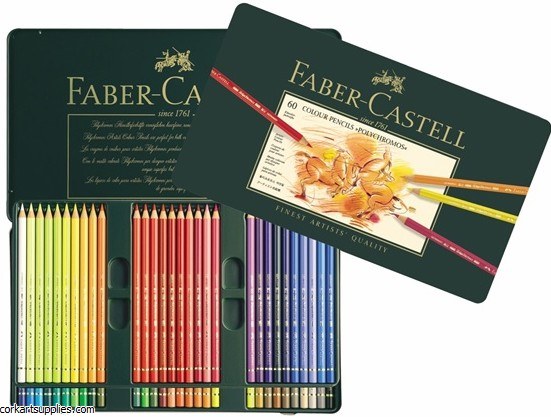 Polychromos Coloured Pencil 60 Pack
Brand:
Faber Castell
---
€89.90 €79.95 €9.95 (11%)
Polychromos colored pencils are part of a unique color-matching system that defines Faber-Castell Art and Graphic Products.

The 3.8 mm leads are break-resistant, water-resistant, smudgeproof, and provide permanent rich color.

Each pencil features the highest quality pigments for unsurpassed resistance to fading. Color lays down smooth and is easily blended for layered effects, highlights and transitions.

All Polychromos artists colour pencils are Acid Free

See all Faber Castell Polychromos colour pencils here...

See all Polychromos sets here...


Quote product reference: P00682
Customer Reviews
Michelle Brennan
10th Oct 2014
Beautiful Pencils
Super fast delivery, great communication, and the product was well sealed and protected. The pencils are beautiful and are probably the best quality I've ever had.
4 of 4 people found this review useful: