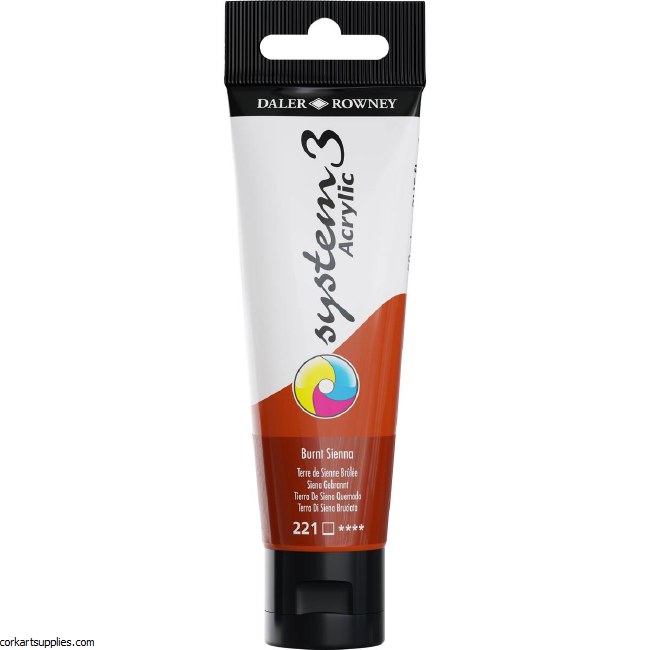 System 3 59ml Burnt Sienna
Brand:
Daler Rowney
---
€3.99 €3.60 €0.39 (10%)
Daler-Rowney System 3 is a versatile water-based acrylic offering all the virtues of lightfastness, permanence, insolubility, and covering power in an economical, medium-bodied paint.

System 3 paint is fast-drying and has a greater pigment load than other paint in its class.

Click here to see all Daler Rowney System 3 acrylic 59ml products...

Quote product reference: S05557
Customer Reviews
Tomasz Boinski
2nd Apr 2018
Very good quality
Affordable and great quality acrylic paint. With the new tubes it's even better. Previous metal tubes were cracking and leaking the paint. These are flexi plastic ones, easy to use and don't break. The paint itself is one of best in this price range. Good and vibrant colour, opaque and creamy consistency.