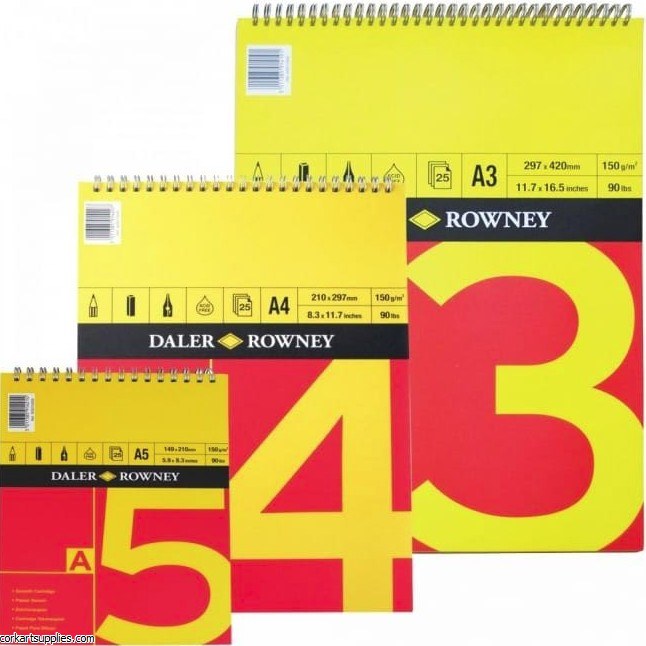 Daler Rowney Red & Yellow Spiral A2 Pad
Brand:
Daler Rowney
---
€22.50
Daler Rowney - Red & Yellow Spiral Cartridge Pad

Available in A2, A3, A4, A5 and A6

150gm Weight, 25 sheets of acid free cartridge drawing paper.




Quote product reference: A00024
Customer Reviews
James Sheridan
21st Sep 2018
A2
I presumed I was buying acryllic pads. My mistake. It is not obvious from the description that these items are drawing paper pads. If you are able to blow up the photograph of the pads you might be able to read the description on the cover and discover that they are drawing paper only. Cork Art Supplies should, by adding the words Drawing Pads, prevented my mistake.