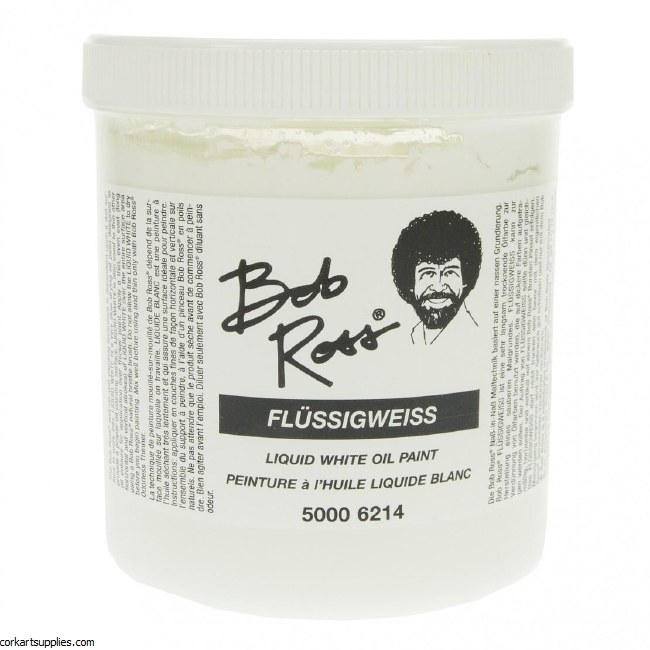 Bob Ross Liquid White 473ml
Brand:
Bob Ross
---
€26.00
Bob Ross`s technique is a wet-on-wet method, the Bob Ross Liquid White medium has been developed to allow blending and mixing of colours on the canvas.
The Bob Ross Liquid White medium can also be used to thin other colours for application over thicker paints, much like odourless thinner.

Available in 250ml and 500ml sizes.

Quote product reference: B00588
Customer Reviews
Kathleen Sharkey
11th Oct 2018
Liquid white
So glad to have received my tub of liquid white
as its essential for oil painting because it makes the paint slide on and therefore blending the paint on canvas so easy.
Delighted with it.